Offset Printing
---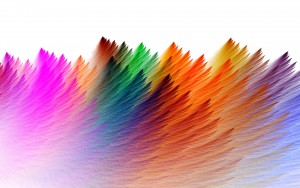 Our goal is to provide the best product for the best price to our customer, all in a timely fashion.  With this in mind, we use our highly-capable offset printing services to deliver high-volume and high-quality prints of brochures, annual reports, marketing collateral, posters, business forms, newsletters, mailers, books, stationary and envelopes.
While offset printing produces high-quality and accurate prints on small, medium, and large volume print jobs, our flexibility as a full-service print shop allows us to split jobs between our precision digital printing and offset printing services, ensuring the greatest cost effectiveness and bringing the greatest value to our valued customers.
Our team is standing by to receive your inquiry and provide you a fast quote.  We pride ourselves on exceptional customer service, quick turnaround and competitive pricing.  We look forward to serving you today!
---
Offset printing is based on the principle of separation, or repulsion of oil and water.  The image is etched onto a metal plate, and the oil-based ink adheres to the etched image, while water adheres to non-image area of the plate, repelling the oil-based inks.  The process is called offset printing due to the fact the image is pressed from the metal plate to a rubber "stamp" roller, then applied to the paper, one color at a time (CMYK).
 

Offset Printing Advantages
Cost.
Because the bulk of the cost of offset printing is incurred in creating the plate etching, economies of scale come into play, driving the cost per piece to drop precipitously.  The more you print, the cheaper (per piece) it becomes.
Quality.
With each color applied separately, the accuracy from color to color with offset printing ensures a consistently brilliant end-product.  Whether you are printing 100 or 100,000 pieces, your first and last delivered piece will be virtually indistinguishable from one another.
Brilliant color, perfect for high volume runs.
Offset printing offers clients a cost-effective way to produce large runs of high quality color pieces, making it ideal for anyone who relies on printed materials to accurately convey their brand to the world.
Many of today's most recognizable fashion, cosmetic, and jewelry brands trust our offset print experts to deliver the high production values and consistently perfect color they expect.
In addition to both sheet-fed and web capabilities, we are also one of the few printers in the region with a full UV
Digital printing
---
Digital Printing
allows material to go directly from a computer to the press. Unlike offset there is limited set-up, quick turn around and the ability to run smaller quantities with limited waste. Our attention to detail and knowledge of Color Matching, Press Set Up and File Preparation results in an amazing, accurate final printed piece.
Below are some of the Printed Material we specialize in.
Brochures
Business Cards
Flyers
Presentations
Newsletters
Postcards
Circulars
Catalogs

Stationery
Politcal Ads
Booklets
Calendars
Greeting Cards
Inserts
Labels
Manuals

Pamphlets/Leaflets
Rack Cards
Reports (Financial)
Magazines
Menus
Letterheads
Sales Sheets
Envelopes
Webb offset printing
---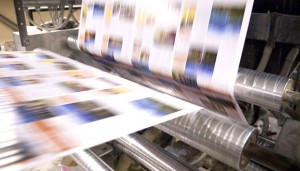 Our web offset
presses are designed specifically to produce high quality printing at extremely high speeds. With a wide range of press sizes and capabilities, we have the right technology for any print application.
Our presses are also equipped with inline finishing options that will save you production time and cost.
We specialize in small to high run catalogs, newspapers, event guides, direct mail, brochures and much more. We also feature in-house Premedia, Press, Bindery, Mailing and Distribution services. We specialize in helping publishers, catalog and commercial clients whose needs range from 10,000 to 10,000,000 standard custom products and formats.
Packaging printing
---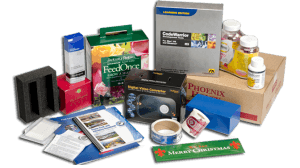 Packaging
No matter if your business is food, electronics, drinks, electronics, chemicals, furniture, paper or other products, we can provide your packaging with an impressive print. We are short, and high-run packaging expert for folding carton and custom printed boxes.  We offer our customers a high level of integration in product capabilities, including in-house prepress services, plate making, UV coating, embossing and windowing capabilities.
Print on plastic
---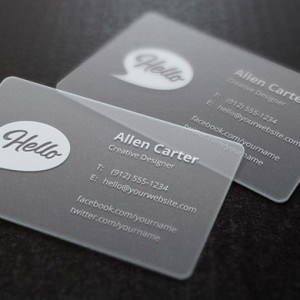 How is this possible? UV printing is the answer. While many plastics are considered non-biodegradable, ultraviolet ink printing allows for the most environmentally-friendly processes to occur. They can penetrate plastic in a way conventional ink cannot, and that opens us up to a wide range of products. Applications include Point-of-Purchase signage, plastic cards, packaging, and promotional marketing materials. We can print  packages, cards, maps, wobblers, stands, pads, tickets, menus,  folders, markersholders.
Games printing
---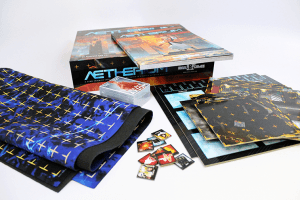 Card Game Printing
Every year there are more and more card games coming out. Exciting new concepts and innovations are always around the corner and your card game is no exception. Whether trading card game, living card game, or deck building game, we can be your custom card game printer.We have the tools to give your card game the professional finish it needs. High quality stock, embossing, foil stamping, whatever you need for your card game, we can deliver. We aren't just printers, we are fans of multiple card games
Board game printing
No matter how complex the board or how obscure the pieces; we can print a high quality board game for you at prices that other companies wouldn't believe. This isn't print up one copy and get charged and arm and a leg for it, this is print your board game and get it ready to sell to the world. We have the technology and the passion to give you the highest quality product. Maybe you already have a prototype board game, or you may just have everything drawn up, either way we are ready to print your board game.