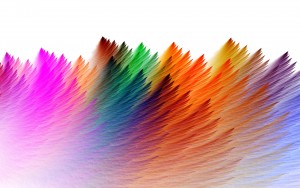 How We Use Offset Printing
Our goal is to provide the best product for the best price to our customer, all in a timely fashion.  With this in mind, we use our highly-capable offset printing services to deliver high-volume and high-quality prints of brochures, annual reports, marketing collateral, posters, business forms, newsletters, mailers, books, stationary and envelopes.
While offset printing produces high-quality and accurate prints on small, medium, and large volume print jobs, our flexibility as a full-service print shop allows us to split jobs between our precision digital printing and offset printing services, ensuring the greatest cost effectiveness and bringing the greatest value to our valued customers.
Our team is standing by to receive your inquiry and provide you a fast quote.  We pride ourselves on exceptional customer service, quick turnaround and competitive pricing.  We look forward to serving you today!
---
Offset printing is based on the principle of separation, or repulsion of oil and water.  The image is etched onto a metal plate, and the oil-based ink adheres to the etched image, while water adheres to non-image area of the plate, repelling the oil-based inks.  The process is called offset printing due to the fact the image is pressed from the metal plate to a rubber "stamp" roller, then applied to the paper, one color at a time (CMYK).
 

Offset Printing Advantages
Cost.
Because the bulk of the cost of offset printing is incurred in creating the plate etching, economies of scale come into play, driving the cost per piece to drop precipitously.  The more you print, the cheaper (per piece) it becomes.
Quality.
With each color applied separately, the accuracy from color to color with offset printing ensures a consistently brilliant end-product.  Whether you are printing 100 or 100,000 pieces, your first and last delivered piece will be virtually indistinguishable from one another.
Brilliant color, perfect for high volume runs.
Offset printing offers clients a cost-effective way to produce large runs of high quality color pieces, making it ideal for anyone who relies on printed materials to accurately convey their brand to the world.
Many of today's most recognizable fashion, cosmetic, and jewelry brands trust our offset print experts to deliver the high production values and consistently perfect color they expect.
In addition to both sheet-fed and web capabilities, we are also one of the few printers in the region with a full UV